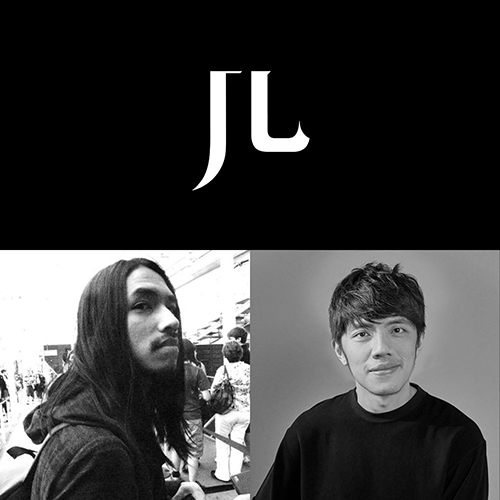 JL DESIGN ✕ Chung-lun WU ✕ Owen Wang
JL DESIGN
JL DESIGN, founded by Johnason Lo in 2007, is Taiwan's first motion graphics design studio specializing in channel branding. Today, our focus is on branding, content and design that tells a story. The work for our international clientele encompasses print, motion, live action film and channel branding. Design is not just about solving problems, it is a way of thinking, an expression of an idea. We dare to think differently; providing a new imagination for any visual and executing cross disciplinary projects. Our ambitious works have won awards in PromaxBDA, Red Dot, iF, One Show, etc. In recent years, JL has been overseeing cultural exhibitions and major award ceremonies; the 2014 and 2015 Golden Pin Awards; the 25th, 26th, 29th, 30th Golden Melody Awards; the 56th and 57th Golden Horse Awards; the 2015 Creative Expo Taiwan; the World Design Capital, Taipei 2016, and acting as the curator of Taiwan Creative Content Fest 2020, creating the "Taiwan Hype" main visual for the exhibition. In 2016, JL DESIGN established an office in Shanghai; expanding our scope to include branding and cross disciplinary works for Netflix, EVA Air, Kaohsiung Music Center, TSMC. In 2017, JL became the General Manager and Executive Vice President of Digital Domain, Greater China. In 2020, he was made the Chief Brand Officer of Ta Ching Securities. With our unique perspective and storytelling, JL DESIGN explores different forms of expression in addressing cultural or commercial needs.

Chung-lun WU
Head, director and photographer of Foufa Studio. Having worked with images and videos for more than a decade as his creative focus, Wu has won the Golden Pin Concept Design Award Design Mark, PromaxBDA Asia Best Sting Gold Award, Shopping Design Best 100 and has been recognized by Yoho Magazine as an outstanding photographer. He has worked with many well-known singers, including Wu Qingfeng, Penny Tai, A-Lin, Waa Wei, on print and video works. He has also shot commercials for brands like Berluti, FamilyMart, Samsung, Kirin, among others. Some of his notable works also include the opening intro video for the 54th and 55th Golden Horse Awards.

Owen Wang
Composer/ Music Director/ Producer. Owen Wang is a Taiwanese composer best known for his musicals and film scores. He is regarded as one of the most promising composers among his generation, greatly influenced by the Western culture but also inheriting the Asian aesthetics.
His works have been played in varying fields in Taiwan, China, Australia, and New York, including musical theatre, theatrical drama, feature film, short film, documentary, dance, pop song arrangement and commercials. In January 2010, Owen started his own theatre company "STUDIO M" with the ambition to produce original Chinese-language musical and to promote musical theatre education in Taiwan. Now he lives and works in Taipei, frequently collaborating with filmmakers, theatre directors, singers, and musicians in Greater China.